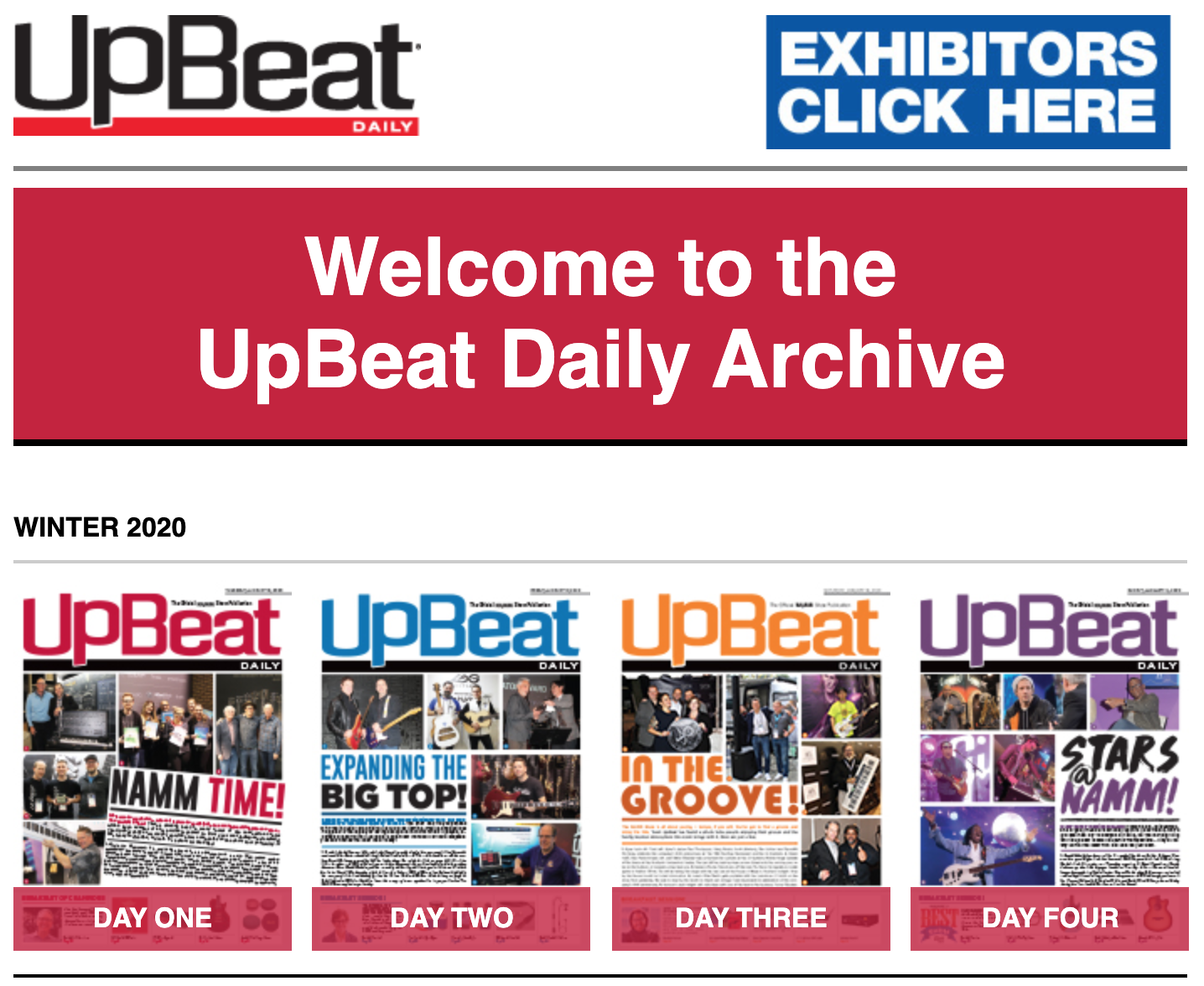 DIGITAL UPBEAT DELIVERS DURING NAMM…AND BEYOND
UpBeat Daily hits the hotel rooms of NAMM attendees by 6:30 a.m. It hits their computers, tablets and phones, too! We publish the magazine digitally each morning of the show to ensure attendees get their UpBeat delivered, in the format that is most useful to them.
After the lights go down and everyone has gone back home after NAMM, your ad in UpBeat Daily keeps delivering. We email a digital version of each edition of UpBeat Daily to more than 7,000 musical products professionals across North America and around the globe. The same exact editorial, the same exact ads, but in a format that delivers the magazine to the computer screens of retailing decision makers, something they will keep and refer back to for the next 90-120 days.
It's just one more reason to advertise in UpBeat Daily.
---
Ads Close: May 29
Material Due: June 11
East of the Mississippi & International, contact:
Kevin R. Maher at (630) 359-9363 or email.
West of the Mississippi, Illinois, Wisconsin & International, contact:
Billy Heschl at (630) 359-9342 or email.