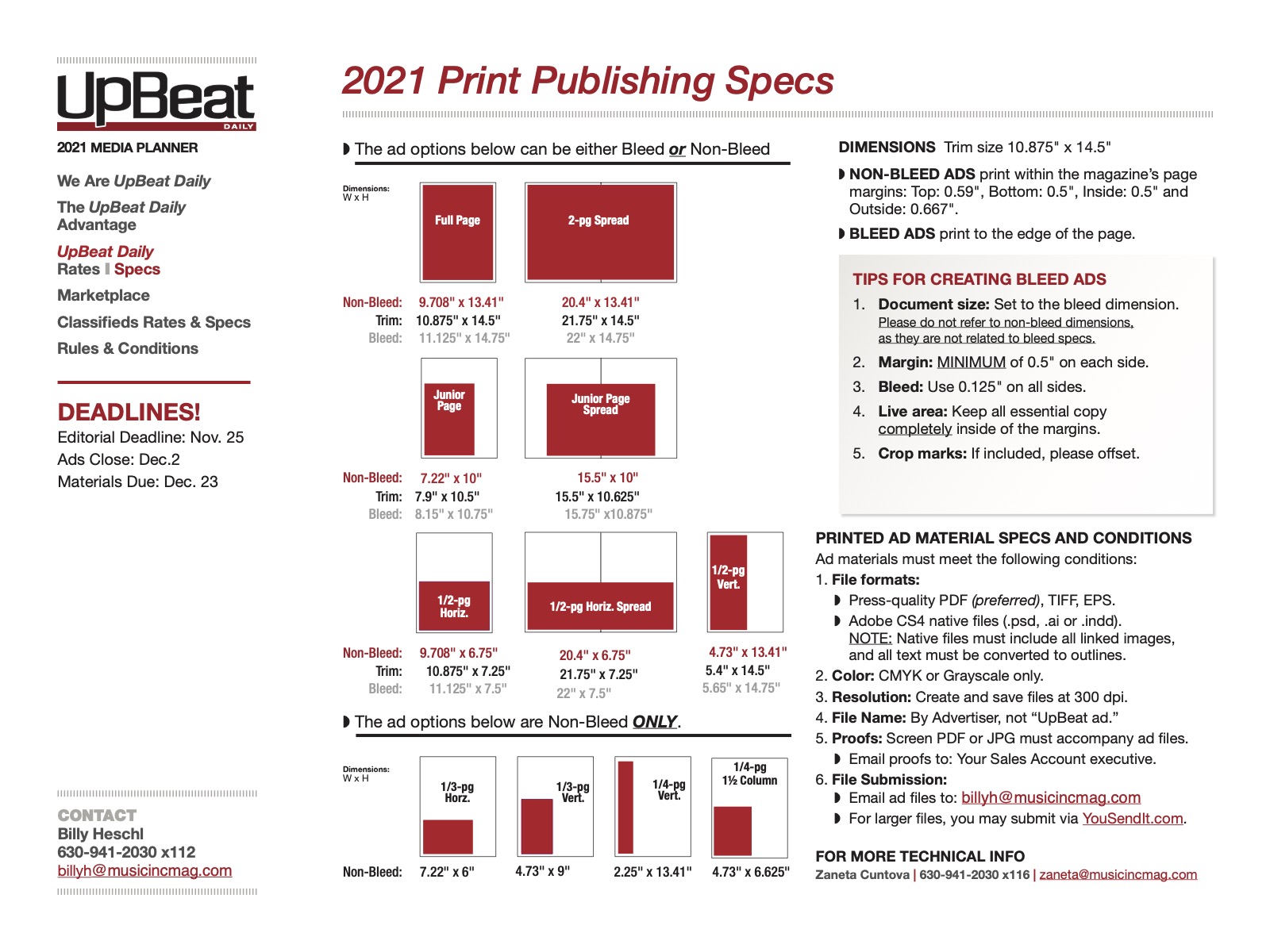 UPBEAT DAILY ADVERTISING SPECS
Tips for creating Bleed Ads
1. Document size: Set to the bleed dimension.
Please do not refer to non-bleed dimensions,
as they are not related to bleed specs.
2. Margin: MINIMUM of 0.5" on each side.
3. Bleed: Use 0.125" on all sides.
4. Live area: Keep all essential copy
completely inside of the margins.
5. Crop marks: If included, please offset.
6. Need Help?: PDF Templates are available.
---
Ads Close: April 15
Material Due: May 6
East of the Mississippi & International, contact:
Kevin R. Maher at (630) 359-9363 or email.
West of the Mississippi, Illinois, Wisconsin & International, contact:
Billy Heschl at (630) 359-9342 or email.