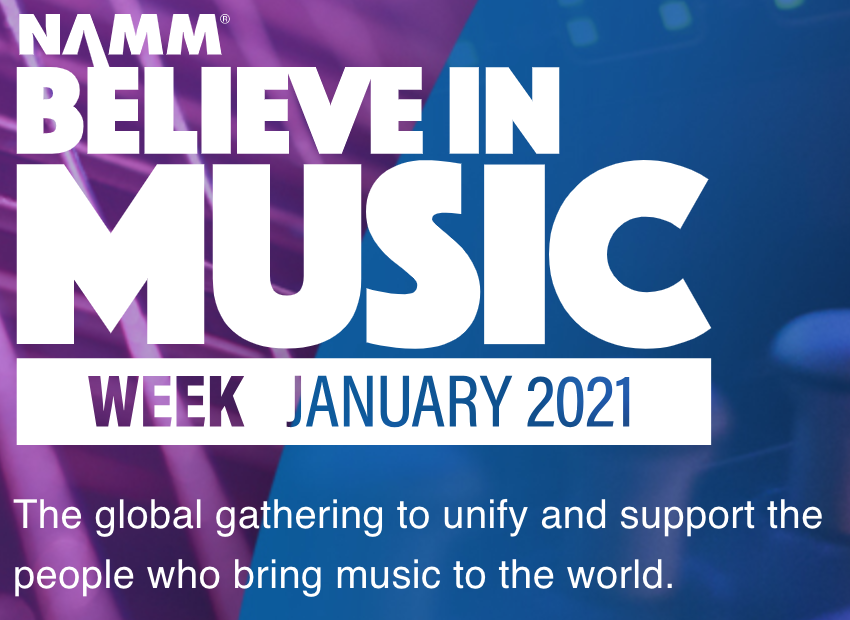 Reasons To Believe!
Get ready for Believe In Music Week, Jan. 18-22. Packed with meetings, announcements, insightful sessions, performances and gear, gear, gear, NAMM's Believe In Music Week looks to be an action-packed virtual event to kick off the new year. UpBeat Daily, the tried and true official magazine of Believe In Music Week, will be there, too, with a print Launch edition and live digital editions during the event's Marketplace Days!
There will be three issues of UpBeat Daily during BIM Week. First, a Launch edition—available in print and digitally—before the show even starts. Second and third with great digital editions on BIM's Marketplace Days, Jan. 21 and 22.

For more information on registration, click here.